Founded in 2008 by Carsten Jansen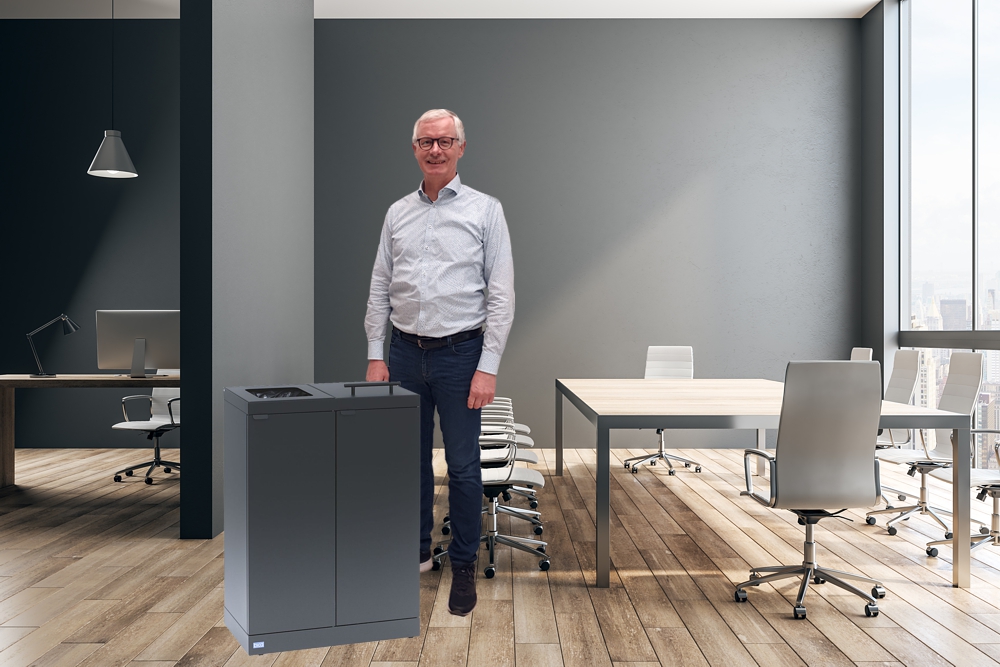 In the beginning, the portfolio was wide-ranging, but it soon became apparent that it was waste bins and source sorting in particular that customers found interest in. It was the beginning of what we know today as the Bica® brand. At the same time, selected brands were added, which overall gives our customers a unique selection of quality products.
Politically, there was also no doubt at the time that, within a few years, there would be a great need for well-designed source sorting furniture. Architects and builders were involved. In fact, it was an architect who did a job for Grundfos, which gave Carsten the idea to hide the wheels.
Thus, Grundfos and Gladsaxe Municipality were the first to receive containers where the wheels were hidden. Several details have been added since then, all to give our customers the absolute best source sorting solutions.
Today, Carbi has state-of-the-art production of the Bica series. It provides the security of supply and capacity from 3-4000 waste stations per. md. All made with mm precision and high QC.
The lone trash can is on the way out
- And waste sorting moves in. It does however require that:
The design must integrate stylishly into the environment
User-friendly for both employees and service staff
Flexibility so that systems can be expanded to more fractions as needed
Sustainably produced and long life span
Cleaning-friendly / hygienically designed
Bags and inner bins must not be visible
Fire tested and not too deep, so the container does not block escape routes
Large enough to replace several smaller containers
Maintenance-free, long life and time-saving emptying provides a fast return on investment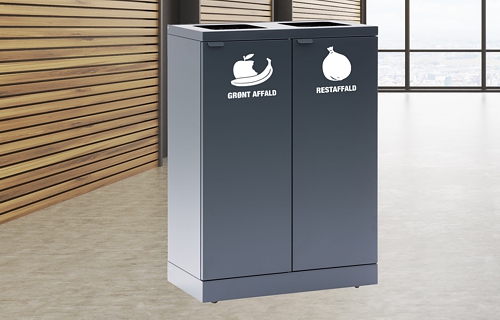 Carbi has taken those demands and wishes to heart!
- Together with customers, architects, and service staff, a comprehensive program has now been developed.
That gives you ultimate flexibility in combinations and option additions when more fractions are desired.
The model program is built around the series. For example, if you type S30 in your search on the page, you will get all the models that match together, which are 30 cm deep. For the smaller containers, type S26 in the search, and you will get all the models that are 26 cm deep. Common to the series is that they can be placed next to each other and thus expanded as needed.
In order to meet increasing demand from both private and public actors, we have optimized and expanded our production facilities. This means greener production with less waste and capacity up to just over 3000 containers pro month.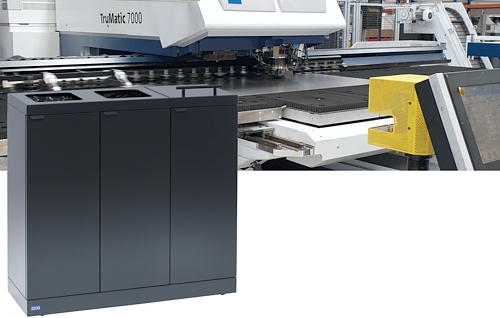 Top modern production
- It does not cost extra to manufacture with care.
By optimizing the process, costs and not least waste metal can be kept down. This means that the Bica series is not affected by price increases to the same extent as many other products.
The Bica series is produced at a top-optimized factory, where employees spend time programming, quality-assuring, and developing, rather than dragging and bending metal manually.
The technology means that we can produce with significantly less waste and that all clippings are recycled.
It also means that today we have very short lead-time even on larger orders. In fact, we can produce up to 4000 single-compartment containers or 3000 3-compartment containers pro month.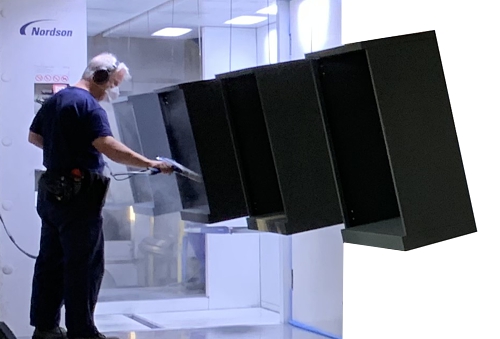 The Bica® Series has been fire tested by DBI
(Danish Fire technical Institute)
- As one of the few waste bin furniture on the market, the Bica series with a front opening has been fire tested.
Again, this has been provided at the request of customers. In particular, hotels, cinemas, and several public institutions.
Even after an extreme fire ignited with heptane and filled with combustible materials such as foam, wood wool, and cardboard, the container was geometrically intact after the waste was burned out.
Had it been a plastic container, a container made of wood or too thin metal, the result would of course have turned out differently. Worth a for though!
In addition to being able to document the Bica series' robustness, there were actually 5 good tips for placing containers out of the test. Read more about this under the section "Fire test Bica".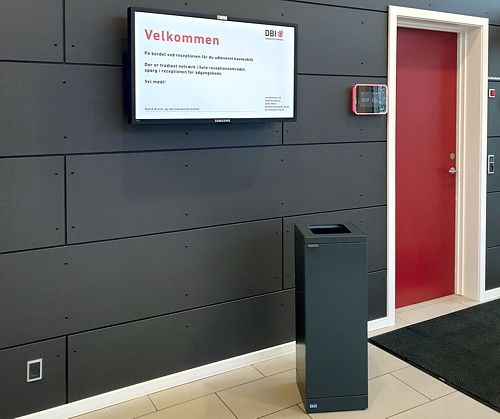 Values DNA & Business
- everyone must be treated respectfully, regardless of need
Carbi is based on a simple set of values; Fair in business, Proactive in design and development, Advice before procurement is a matter of course. We believe that good collaboration is created between people and not between companies. With the approach to solving the task, precisely with people in focus, we achieve results that really have value and look forward to many years to come.
Whether you represent a one-man business in need of a container or need to implement source sorting in a large organization, you deserve exactly the same good treatment and service. It is clear that opportunities for customization and product development increase with higher volume. In return, this development benefits all future customers.
Circular Win-Win
- Carbi actively participates in making green circular conversion a win-win solution for both companies, the public sector, and the environment
We work from four primary angles:
Functionality




Effect

Economy

Global goals
Functionality: By involving the people who work daily with renovation, cleaning, and hygiene in the actual development of our Bica series, products emerge that 100% match the tasks they are meant to solve. Architects have also been involved in the design and it has provided clean lines and reduction of dirt traps on Bica trash cans and waste sorting furniture. Shortly said; better hygiene and stylish design!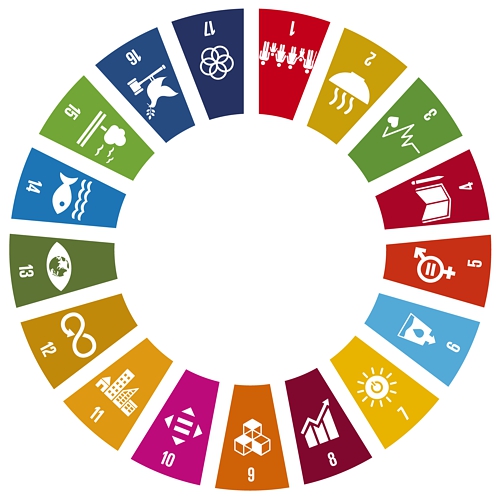 We measure the effect
on how intuitive it is to use a waste station rather than many individual waste bins distributed around an environment. By sharing experiences from successful cases over many years, we can ensure that you get a solution that has an effect on both the recycling of the waste and a simple approach for users and cleaning staff. For example. calculations show that approx. 20 employees per station fit well in a typical office environment.
Economy: There are really many hours in annual savings simply because now you just have to empty waste one place instead of many places in e.g. an office building. It facilitates the work for the individual service employee and with the right solution, the work also becomes less tiring when waste no longer has to be lifted upwards. Less strenuous work naturally results in fewer sick days and happier employees!
Global Goals
- All suppliers to Carbi must comply with current EU legislation and good ethics. In particular, emphasis on:
Do not use child workers • Must produce in an environmentally sound manner • Do not contribute to tax evasion or other financial crime • Must be RoHS certified • Seek maximum employee satisfaction • Respect current human rights • Reuse raw materials to the maximum extent
A strong Brand
- Creates joy and well-being in everyday life
And that's exactly what we want to give our customers; joy in using the products in everyday life.
Bica is one leading manufacturer of quality. We have the attitude that you must be able to vouch for what you speak and that we can fully do with Bica.
Code of Conduct
Don't Waste Waste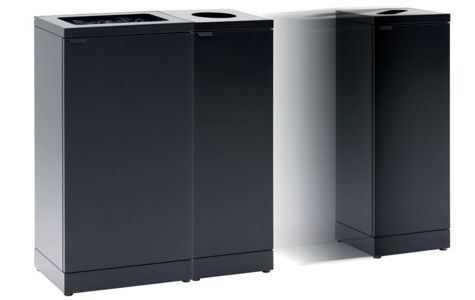 Have fun with Source Waste sorting
Carbi Team