Pictograms, Wrapping, Coulors or just neutral.
It is very individual which fits with the philosophy of a company, municipality, school, etc. when it comes to the appearance and message of waste bins for separating waste at the source.
Sometimes very simple solutions will suffice with a pictogram solution according to the guidelines of the national government.
Others want to convey a clear message, or have their corporate communications posted on the waste systems. We at Carbi like to think along with this.
We provide a design that fits within your organization through a team of specialists.
In this way we jointly try to go the extra mile in a better and more sustainable world.
For inspiration, we provide examples of the more colorful solutions that customers have requested.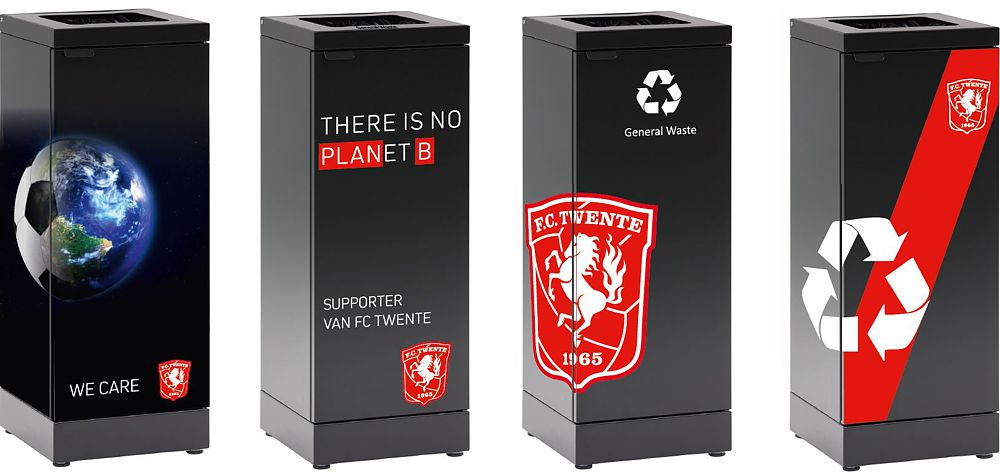 ---